Welcome to RSAT Training material
The Regulatory Sequence Analysis Tools (RSAT) comprises modular computer programs specifically designed for the detection of regulatory signals in non-coding sequences. RSAT servers have been up and running since 1997. The project was initiated by Jacques van Helden, and is now pursued by the RSAT team.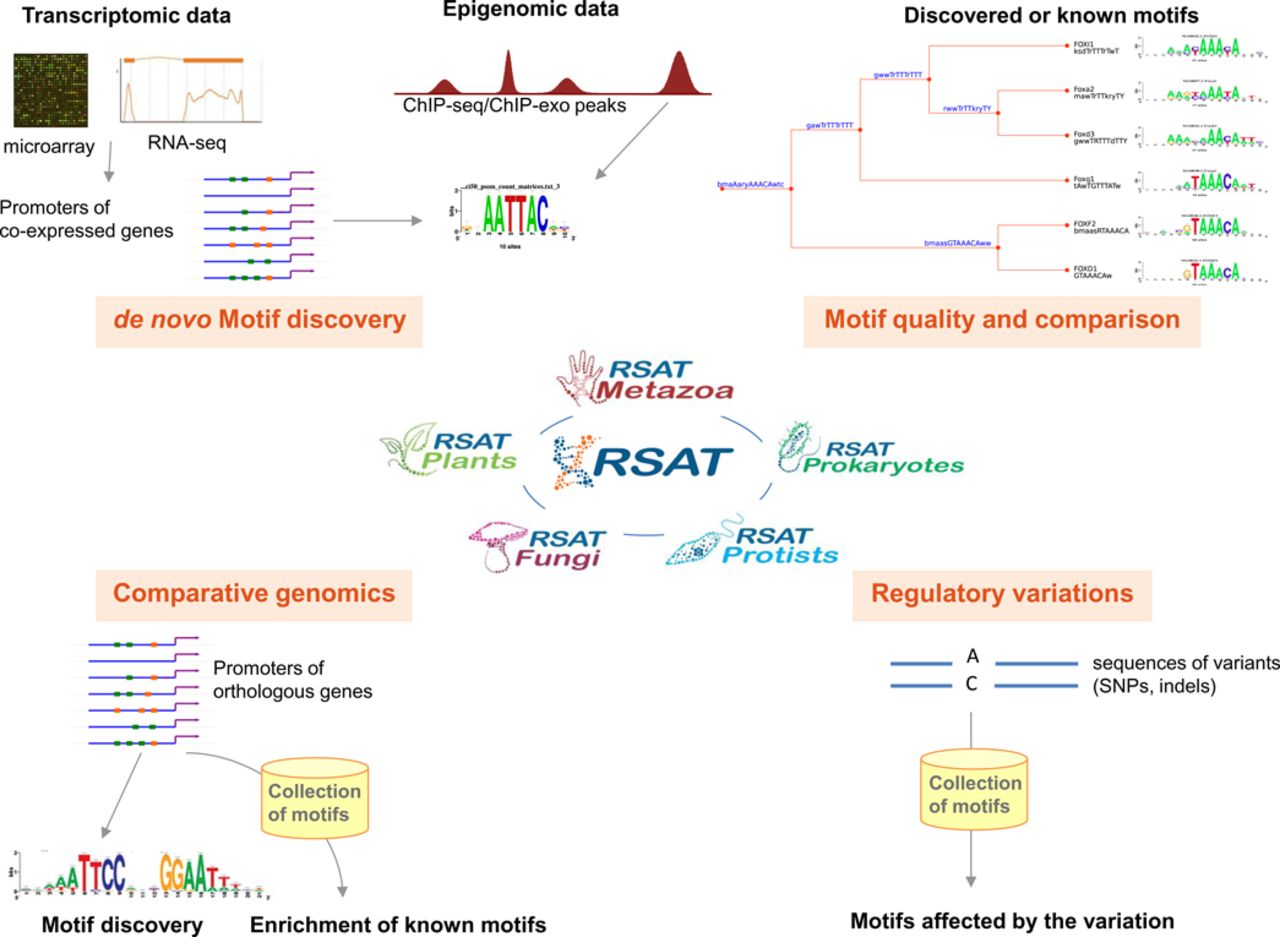 A dedicated server for learning
To learn how to use RSAT, we recommend you to use the dedicated server http://teaching.rsat.eu/.
Although tutorials and protocols used to indicate other URLs (like http://rsat.ulb.ac.be), we now recommend to use http://teaching.rsat.eu/.
Where to start ?
To get an overview of the tools, you may read the latest description in NAR web server issue:
Medina-Rivera A, Defrance M, Sand O, Herrmann C, Castro-Mondragon J, Delerce J, Jaeger S, Blanchet C, Vincens P, Caron C, Staines DM, Contreras-Moreira B, Artufel M, Charbonnier-Khamvongsa L, Hernandez C, Thieffry D, Thomas-Chollier M, van Helden J (2015) RSAT 2015: Regulatory Sequence Analysis Tools . Nucleic Acids Res. 2015 (Web Server issue) in press.
Several protocols have been published to guide new users. Some of the content might be outdated, but the theory and general principles are still valid
Hands-on Tutorials
Complete course on analysis of regulatory sequences
Which tool to choose ?
The home page of each RSAT server has a section to help finding the appropriate program, based on the type of data and question. Only main tasks are supported, as this is meant to new users.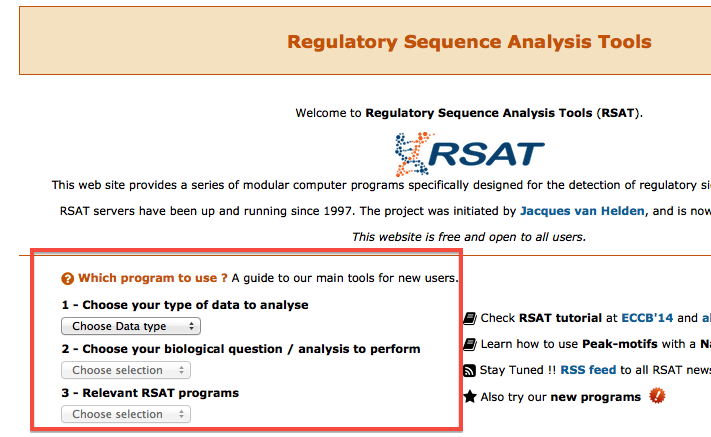 Also check the map of the tools (version 2012):
Even more resources…
Contact and Questions
Check out the RSAT forum to see questions of users or to contact the RSAT team.